Teaching Healthy Expressive Technique Online Course
Based on her award-winning book, The Complete Pianist, this online course gives both new and experienced piano teachers and music students an in-depth understanding of how to teach all aspects of piano technique to beginners, intermediate and advanced students.
Course features
The course is divided into six parts featuring thirty-one high-quality videos (approx. 9 hrs total) with multiple camera angles.
Each aspect of technique is presented in a step-by-step approach, starting with simple, unique exercises devised by Penelope herself which are then developed into more complex ones.
The videos are supplemented with detailed notes and numerous musical examples which can also be downloaded for ease of use.
Repertoire featured includes well known pieces from all levels plus several original pieces by Penelope designed to demonstrate specific concepts.
The course forms the basis of the Trinity Laban pedagogy course and the ideas and concepts within are all supported by the latest research in the biomechanics of piano playing and current pedagogical thinking.
Several intuitive navigation options enable you to follow the course sequentially at your own pace and convenience or to reference specific topics when needed.
Students of the course are able to access continuing support and advice from Penelope Roskell and other teachers in the Roskell Academy via the dedicated Roskell Academy support group on Facebook.  They will also have the opportunity to work towards accreditation in the Roskell Method if they wish.  Contact [email protected] for further details of the accreditation process
A healthy piano technique not only avoids injury but also helps to achieve a more beautiful sound, greater artistic freedom and faster progress. This comprehensive course will help you to resolve common problems and instil a well-coordinated, confident approach to technique in your students, paving the way for a lifetime of fruitful, expressive and injury-free playing!
Click here to watch a sample video.
Click here to purchase the course
The course forms the core of the piano pedagogy course at Trinity Laban Conservatoire of Music and Dance, London. It is also being used for staff CPD within several UK music schools. Group reductions are available for staff and students at other music schools  (contact Ryan Morison at [email protected]). 
New blended course autumn 2023
Penelope Roskell will be running a 'blended' course for teachers during the autumn/winter 2023/4. Teachers signing up to the online Teaching Healthy Expressive Piano Technique course will have the option to combine that with live sessions with Penelope. Sign up to the mailing list for updates on this course.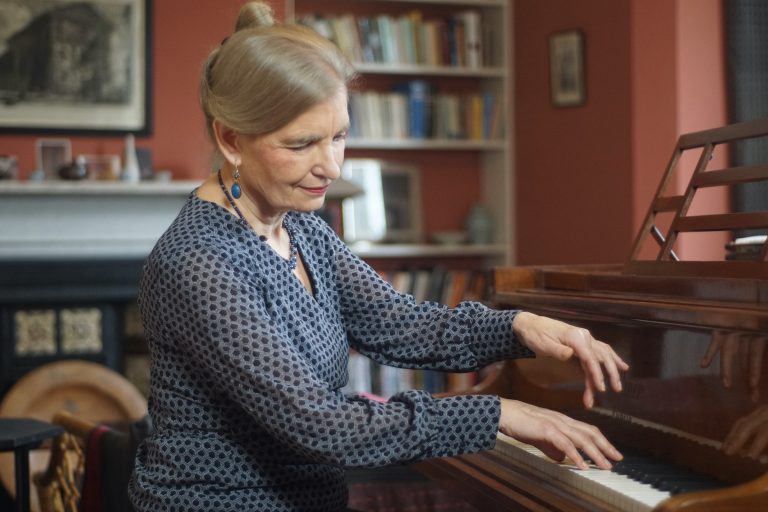 What an amazing course! I have 4 degrees in piano and music theory and I've been successfully teaching for 18 years. I have learned SO MUCH. Starting to put it into practice tomorrow.
I have purchased the new Roskell course on Technique. First, let me congratulate you on its production, on both the videos and their content. It's impossible to find content on piano technique of such high calibre online. Until now. North London Conservatoire
The piano videos have been very well-discussed among the Piano Dept teachers, with a termly meeting to cover several videos at once and teachers giving opinions, trying new things with students and offering feedback to each other – a very good resource.
"The best things about the course was the encouraging, friendly, non-competitive atmosphere and feedback, making other people's lessons interesting to watch and relatable to one's own playing. Penelope's comments were very insightful and will help a great deal towards achieving the sound I want in my playing."
"Thank you again for this extremely rewarding day of masterclass! Thanks a lot for your welcome, your generosity and your highly beneficial musical advice!"
"Fantastic teaching! Always constructive and very broad ranging – from technique, mental technique to interpretation and art. I learnt a lot from everyone's lessons. A very relaxed and supportive group."
"Thank you for your hospitality and encouragement throughout the course. I am truly inspired by the teaching, playing and sharing of music."
"Thank you very much for an interesting and inspiring piano technique day. I enjoyed myself hugely and learned much from both you and fellow participants"
Penelope has a whole mind and body approach to music and intuitively seems to know what small changes in perception of technique or interpretation will make a difference to each individual musician. One of my main problems has been anxiety in performing. The help and encouragement and relaxed atmosphere of the piano courses have enabled me to overcome this to the extent that I can now play in the concert at the end of the course with some degree of confidence.