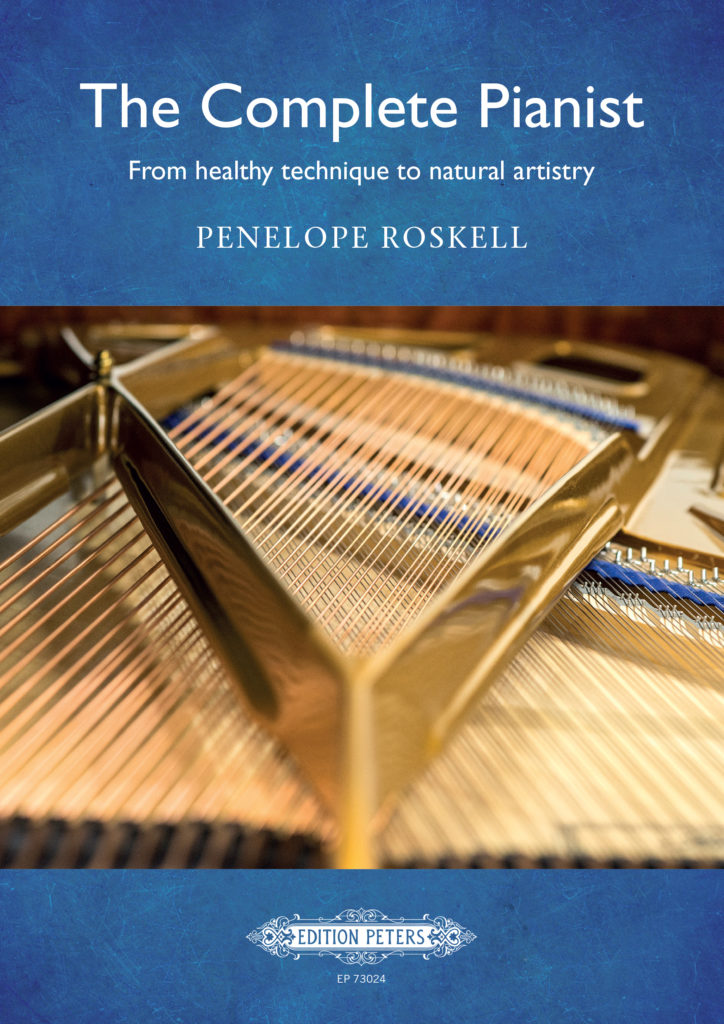 Book Reviews
"An encyclopaedic masterpiece of pianistic wisdom.  I highly recommend The Complete Pianist for every undergraduate and graduate piano major, dedicated piano teacher and any other pianist with a keen desire to improve."
The Piano Magazine, USA
"This is an extraordinary, universal book which covers virtually everything to do with healthy piano playing, technique and development in less than 600 pages."
Piano Journal
"The Complete Pianist will become a standard text for years to come."
Music Teacher
"I have found The Complete Pianist to be an amazingly inspiring treasure, a veritable trove which one will need to dip into often and consistently throughout the teaching year. I do not hesitate to recommend The Complete Pianist to every piano teacher, whether they are just venturing on a career or have been performing that task for a long time."
Victoria Whittam, EPTA Ireland
The Complete Pianist:
from healthy technique to natural artistry
Winner of the Presto Music Best New Publication Award 2020, The Complete Pianist covers all aspects of piano technique including posture, finger touch and tone production, chords, octaves, rotation, lateral movements. Also included are sections on mental preparation, effective practice, sight reading, memorizing; phrasing, rhythm, articulation, sound, pedalling, injury prevention and performance anxiety.
Containing more than 500 pages of text, 300 videos, performed by Penelope herself, and 250 newly-devised exercises, this is the most comprehensive book every written on piano playing. The book is suitable for pianists of all levels, from beginner-intermediate to professional performers and teachers. 
Purchase The Complete Pianist
The book is available in print and online.
The print version of The Complete Pianist is available from music shops and from Amazon here.
The eBook is available in multiple formats, including ePub and Kindle.  It features improved access to video (embedded or online), numerous internal links, a detailed index and is text-searchable, making it easier to navigate and access the content. 
This book is terrific. It is for everybody; informative and accessible. It addresses the myths that have for so long surrounded the piano and how to play it. I feel I want to begin again!
Ms Roskell's book demonstrates that she has a profound understanding of the obstacles- technical, musical, physical and psychological – encountered by pianists of any age, and an ability to express that understanding in logical terms. I wish I had had her book when I was younger.